A speedy curry that's ready in less than 15 minutes, It is delicious with rice or chapatti. Normally I like my cabbage sliced paper this and cooked into a cabbage curry, however when I am in a hurry and need a speedy curry I cheat and throw the cabbage in my food processor and just shred it coarsely. Believe it or not but cutting a vegetable in different shapes really makes the curry taste different too!!! I would say my favourite way is the arduous paper thin sliced cabbage curry but this shredded version is not bad either.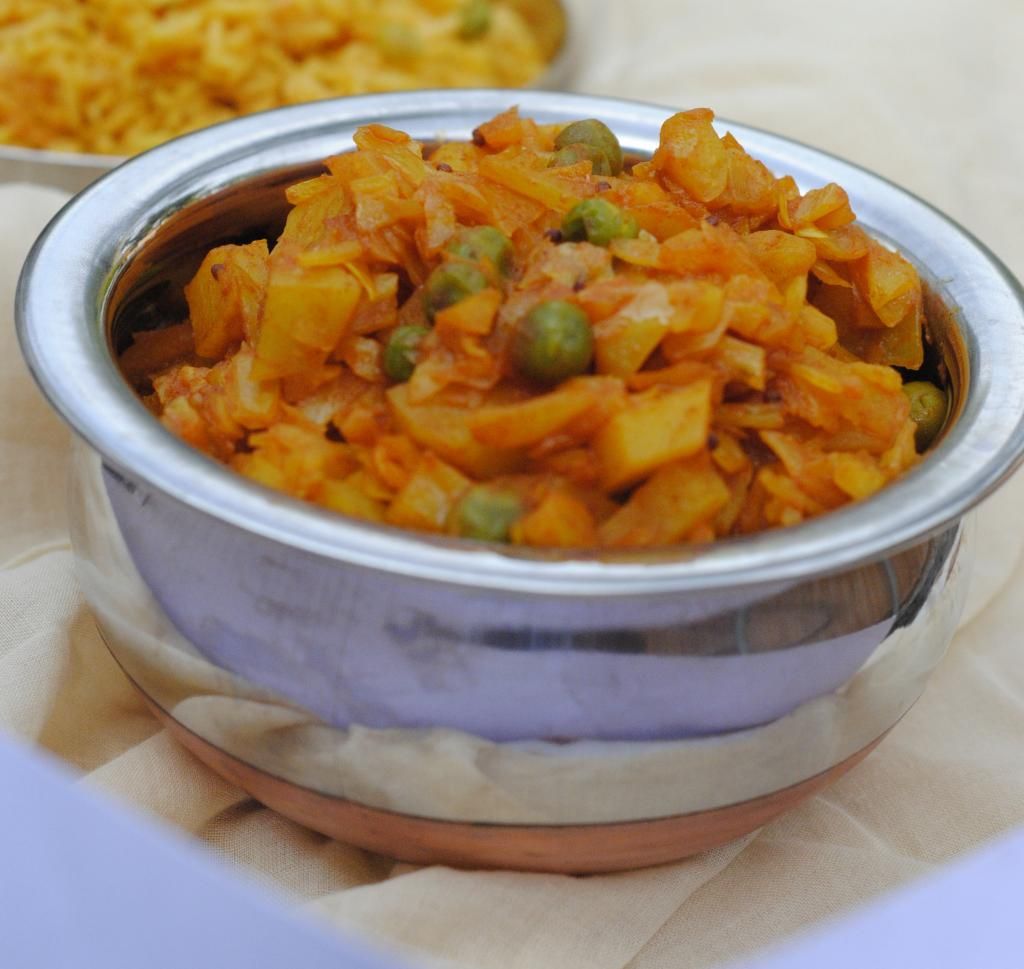 Cabbage and Peas Curry

Delicious Peas and Cabbage curry cooked in less than 15 minutes.

Ingredients:
240g

White Cabbage

60g

Frozen Peas

1/2 teapoon

Salt

1/2 teaspoon

Chilli powder

1/2 teaspoon

Turmeric powder

1/4 teaspoon

Cumin powder

1/4 teaspoon

Coriander powder

1 tablespoon

Tomato puree

1 tablespoon

Olive oil

1 pinch

Mustard seeds

Method:


1.Cut the cabbage into quarters and place into the food processor and shred it coarsely.
2. Add the oil in a pan, when it is hot add the mustard seeds and wait for them to splutter.
3. Add the shredded cabbage and the peas followed by the salt, chilli powder, cumin powder, coriander powder and turmeric and toss the cabbage to cover it with the spices.
4. Salute the cabbage for 5- 7 minutes after which add the tomato purée and stir it into the cabbage. Sauté the cabbage for another 5 minutes, the cabbage should be cooked but still have a bite. Transfer to a serving dish.
Details
Prep time:
Cook time:
Total time:
Yield:

Serves 2
Submitting to:
In my VEG BOX ~Cabbage
Event by citrusspiceuk guest hosted by Motions and Emotions.