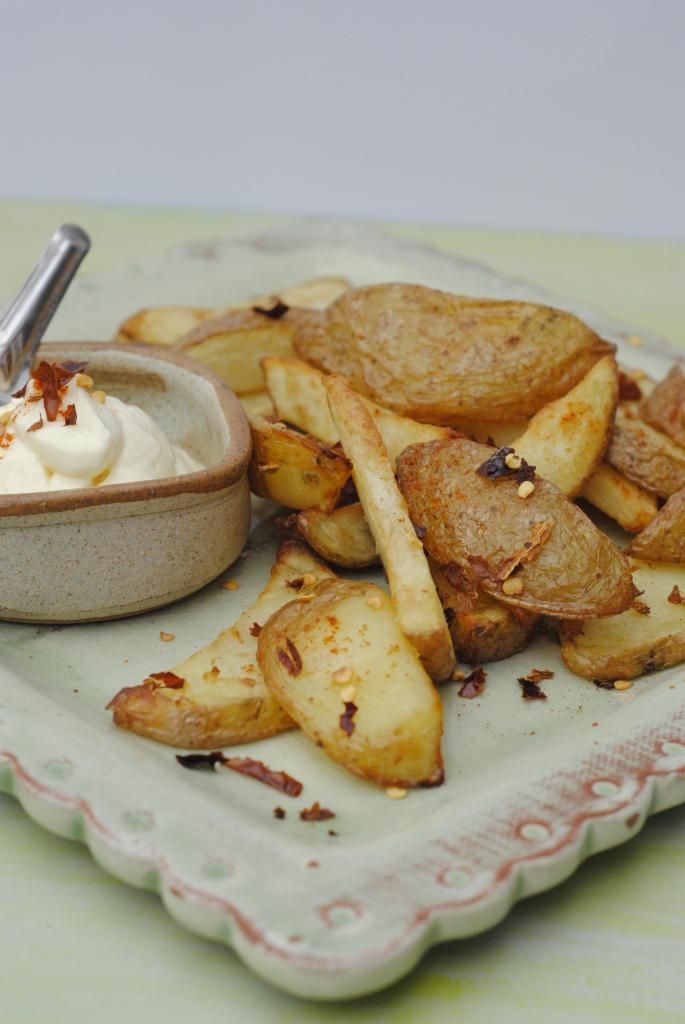 Spicy Potato Wedges



Spicy Potato Wedges witha delicious crispy coating.

Ingredients:
2 large red potaotoes
1/2 tablespoon olive oil
1 teaspoon salt
1/2 teaspoon chilli flakes
1/4 teaspoon smoked paprika powder
2 tablespoons sour cream for serving


Method:


1. Wash the potatoes and keeping the skin on cut them into thick wedges.
2.Place the potato wedges into the actifry and add 1/2 tablespoon of olive oil.Cook the wedges for 18 minutes in the actifry until they are cooked through and skins have turned crisp.
3.Add the salt, Parika powder and chilli flakes and toss them around in the actifry.
4.Transfer the spicy potato wedges onto aserving plate and serve with a dollop of sour cream.
Details
Prep time:2 mins
Cooking Time:18 minutes
Total time:20 mins
Yield:1 large portion for 2 persons
If you don't have an Actifry you can cook the wedges in a preheated oven at 180 degrees C for 25 minutes instead.
I was sent the Tefal Actifry by Tesco to review.
Other recipes using the Actifry:
Apple and Cranberry Crumble
Roasted Vegetable Wraps